Surpetrol Inc. Multiphase well testing service has successfully contributed to minimize the decline curve of a mature field in the Gulf of Mexico.
The multiphase well testing process implemented by Surpetrol Inc. for a client offshore in the Gulf of Mexico has allowed the identification and execution of optimization opportunities. These were the evaluation of well intervention works and the improvement of the field's well productivity which has contributed to the positive change in the field's decline curve during the last two years. The nominal decline factor of the field decreased from 2.046/month at year-end 2018 to 0.044% at year-end 2020 as can be seen in the attached graph.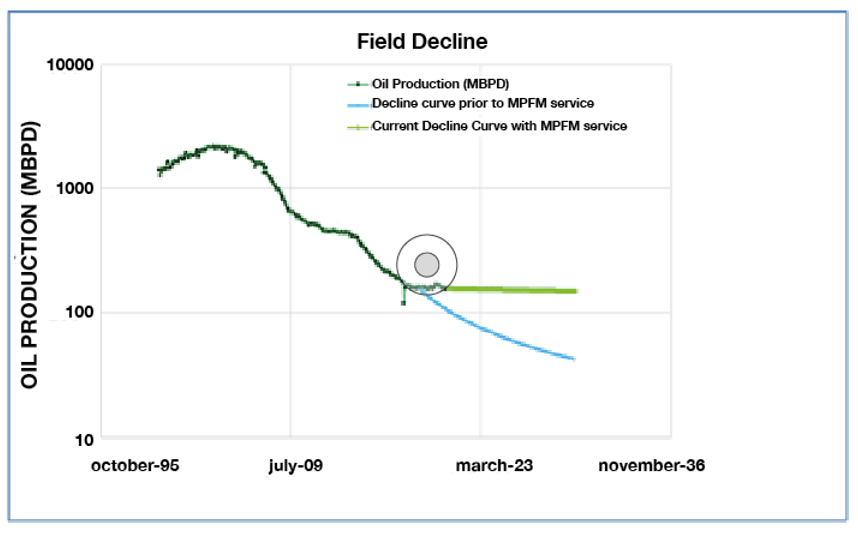 Real time multiphase measurement with the application of data analytics has proven to be a technological asset for our clients. The multiphase meters provide production and reservoir engineers with the data required for the:
characterization of well flow behavior
defining of optimal operating conditions
evaluation of intervention works
increase of the periodicity of production tests
ultimate positive change of the field production decline curve
At SURPETROL, we are committed to providing the best service by seeking to constantly the best cost-benefit ratio for our customers.